Getting to Phu Quoc
Phu Quoc video --- gallery --- exchange rates

show Phu Quoc map --- find a flight --- calendar

book with agoda.com* --- book with booking.com*


Getting to Phu Quoc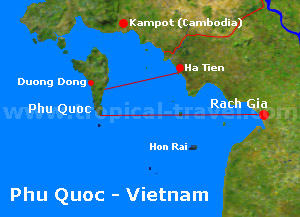 Vietnam Airlines flies directly to Ho Chi Minh City or Hanoi from Europe, Australia or the US. Thai Air, China Airlines, Singapur Airlines, Malaysian Airlines und Cathay Pacific fly via Bangkok, Beijing, Singapore, Kuala Lumpur or Hongkong to Ho Chi Minh City (former Saigon). Also some regional low cost airlines connect HCMC or Hanoi with Bangkok, Kuala Lumpur, Hongkong or Singapore (e.g. AirAsia.com).
321flights.com: find the cheapest flights
Vietnam Airlines flies several times a day from Ho Chi Minh City (Saigon) to Phu Quoc. The one way flight is about 90-120$ per person. Since October 2017 Bangkokair flies directly to Phu Quoc from Bangkok.
Vietnam Airlines offers also a direct flight from Siem Reap (Sunday, Tuesday, Thursday) and from Singapore (Sunday, Thursday) to Phu Quoc. Bangkokair flies from Suvarnabhumi and Airasia from Kuala Lumpur directly (daily from February 12th 2019).
It is possible to reach the island by boat from the small town of Ha Tien or Rach Gia in southern Vietnam. The passage will be one hour resp. 2,5 hours for 5-15$ one way. The planned ferry boat from Kep in Cambodia is still not operating.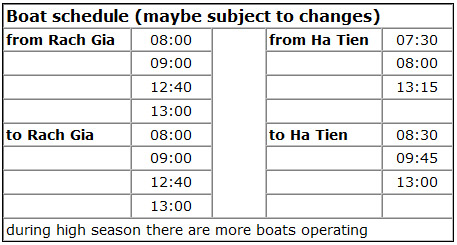 Note: Make sure, that you have some vietnamese Dong with you, when you arrive at Phu Quoc. The Taxi from Phu Quoc airport to your hotel will cost minimum 140.000 Dong and you have to pay the islands entry fee of 20.000 Dong after having left the airport area. Also some agancies on Phu Quoc do only accept US$, if you want to buy their services.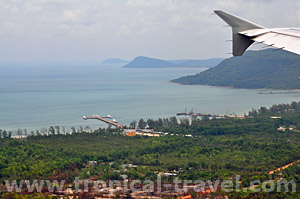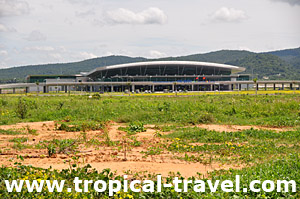 Visa regulations
Regulations might have changed due to Corona !
Before Corona: Visa regulations extended for three more years from July 1st 2018. Germans, French, British, Italian and Spanish travellers do not need a tourist visa for Vietnam for up to 15 days. Visa free reentry not before 30 days passed.
The island of Phu Quoc is visa free for up to 30 days (since March 2014). This is relevant, if you fly in from abroad directly from Bangkok (Bangkokair), Singapore or Kuala Lumpur (Airasia) or via Hanoi or Ho Chi Minh City (Saigon) not leaving the transit area of the airports or directly to Phu Quoc. A visa for Vietnam is required (except ASEAN and scandinavian countries, Russia, Japan and Korea up to 15 days visit), if passengers leave the transit area.
A visa for up to 30 days can be applied for online as an e-visa since February 2017. It costs 25 USD and is possible for citizens of the following countries:
Argentina, Armenia, Azerbaijan, Belarus, Brunei, Bulgaria, Chile, China, Colombia, Cuba, Czech Republic, Denmark, Finland, France, Germany, Greece, Hungary, Ireland, Italy, Japan, Kazakhstan, Luxembourg, Mongolia, Myanmar, Norway, Panama, Peru, the Philippines, Poland, Romania, Russia, Slovakia, South Korea, Spain, Sweden, Timor Leste, the United Kingdom, the United States, Uruguay and Venezuela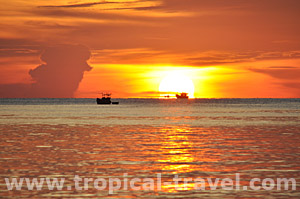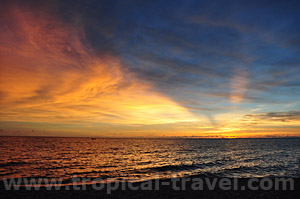 Weather and climate
The climate in southern Vietnam is tropical with a rainy season from may to october. This means enduring rain and strong winds for days or some thundershowers with sunny periods as well. The weather is changing a lot during this time period. The sea is rough and waves can be high. Many resorts close and the boats do not operate by schedule.
The best traveling time is from November to April, when the weather is fine and mostly sunny. Rain showers are less frequent and only for a short while. The north east monsoon will not affect southern Vietnam, but the south west monsoon even stronger.


Infos:
time zone: GMT plus 7 hours
mobile phone: possible almost everywhere
electricity: 220 volt with US and Euro plug
wifi: available in hotels and most restaurants
vaccination: not mandatory - changes due to Corona possible !
ATM and banks available in Duong Dong
medical care: small hospital and pharmacies in Duong Dong
Phu Quoc tropical-travel-photos