Klong Chao beach
show map


flights* =>

booking.com* => | agoda.com* =>



Klong Chao is the best beach on Koh Kood when it comes to accommodation and infrastructure. The beach is also clean and has very beautiful and clear water to swim and take a bath. On sunny and calm days the color of the sea is bright blue.

Some palmtrees and big casuarina trees are growing along the beach and offer shadow till early afernoon. At the northern end Klong Chao river flows into the sea. It is a good option to take a kajak and paddle along the river and the dense mangrove jungles. The southern end of the beach meets the street, from where it can be accessed publicly.

Klong Chao has some restaurants and shops behind the beach location. There are some good and unexpensive bungalow resorts and guesthouses along the riverside too.

There are four first class and luxury resorts directly on the beach, which offer phantastic accommodation, restaurants and beach bars. The very best are High Season Pool Villas [show video] and Tinkerbell Resort [show video], which belongs to the best beach rsorts in southeast asia.

Beach accommodation at Klong Chao beach (link to agoda*):
It is recommended to book early in advance to get a bungalow or pool villa near to the beach.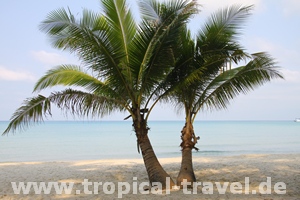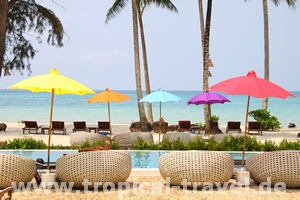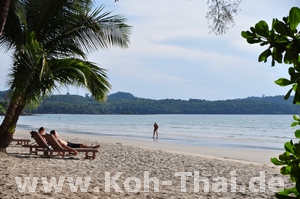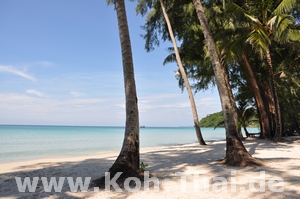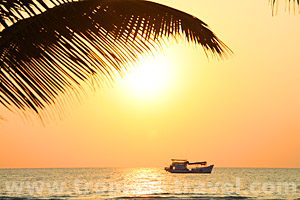 Koh Kut tropical-travel-photos