about Koh Kut
Koh Kood Karte einblenden

flights* =>

booking.com* => | agoda.com* =>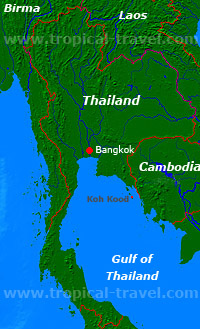 Koh Kood is a beautiful hidden tropical island in the east of Thailand. It is covered nearly totally by tropical rain forest and mangroves. Some fantastic sandy beaches stretches along awesome bays on the western coastline, where the sun sets in magnificent colors. Only a few nice bungalow resorts are spread across the island, and there is nothing else as peace and silence all around.
Two concrete roads lead through the island, one on the western coast and one to the east coast. There are only very few cars, but with rental motorbikes one can explore Koh Kood individually in a few hours.
The best beaches are located in the southwestern part: Ao Phrao Beach, Siam Bay Beach and Klong Chao Beach. Coconut palmtrees, white sand and crystal clear water make holiday dreams come true.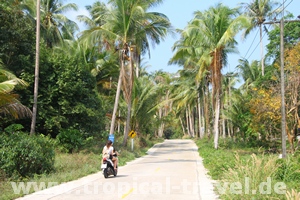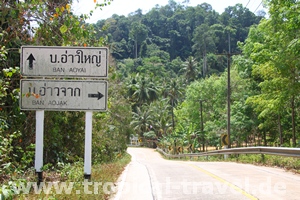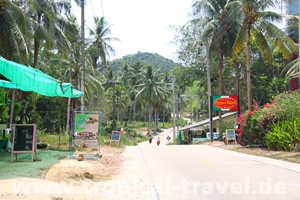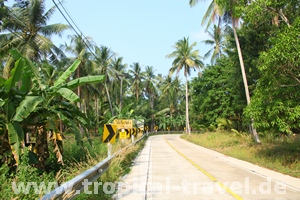 There is not much to do on Koh Kood, but at least one should visit the Klong Chao waterfall, that is hidden in the jungle near to Klong Chao beach. After walking a short jungle treck, this beautiful waterfall with its natural pool can be reached quite easily. In the early morning are not too many people there and the heat of the day is bearable. But: from February to June, the waterfall has just some drops of water falling !
There are two small villages on the east coast of Koh Kood: Ban Ao Salad and Ban Ao Yai. The houses of the fishermen´s families are build over the water and there are some small shops and restaurants for visitors. It is a nice motorbike drive through the jungle of the island to reach the very beautiful bays.
Small shops, bars and restaurants are available along the western road and in Klong Chao.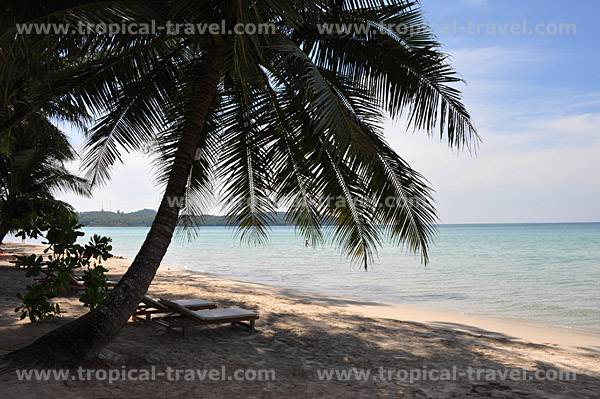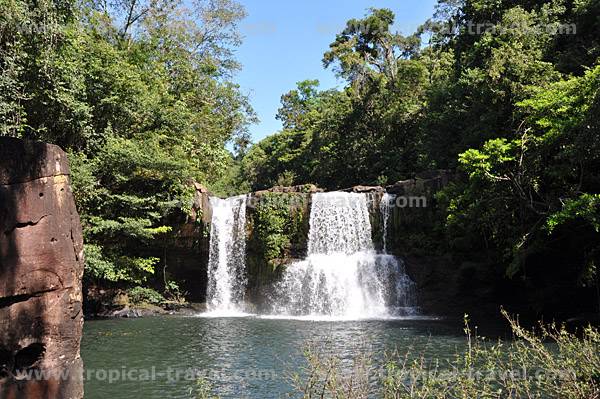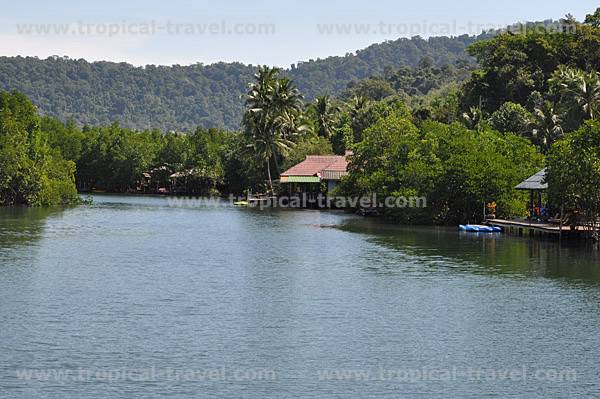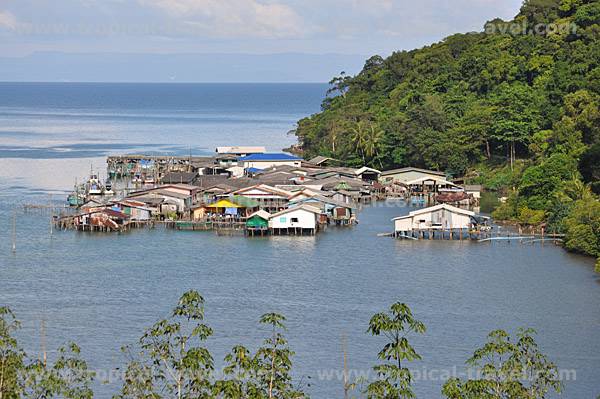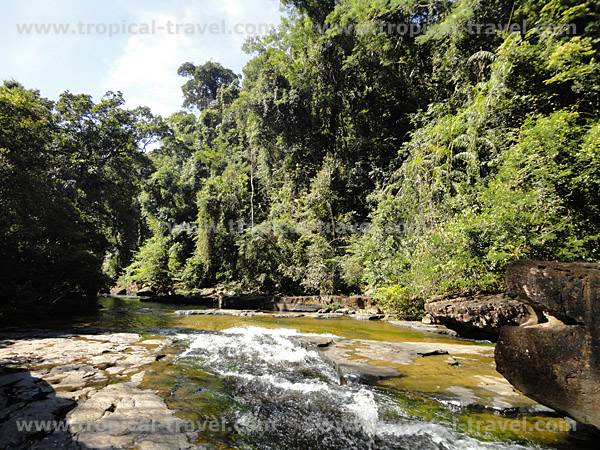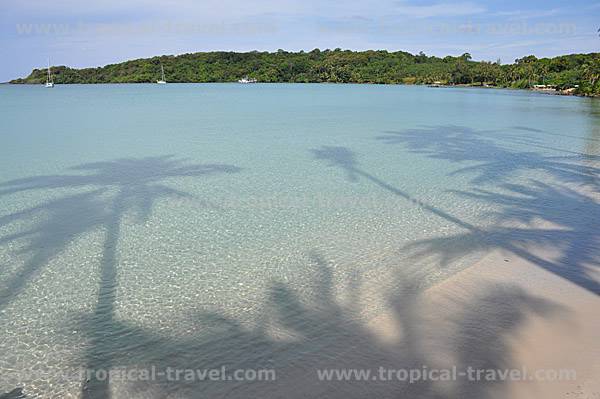 Koh Kut tropical-travel-photos